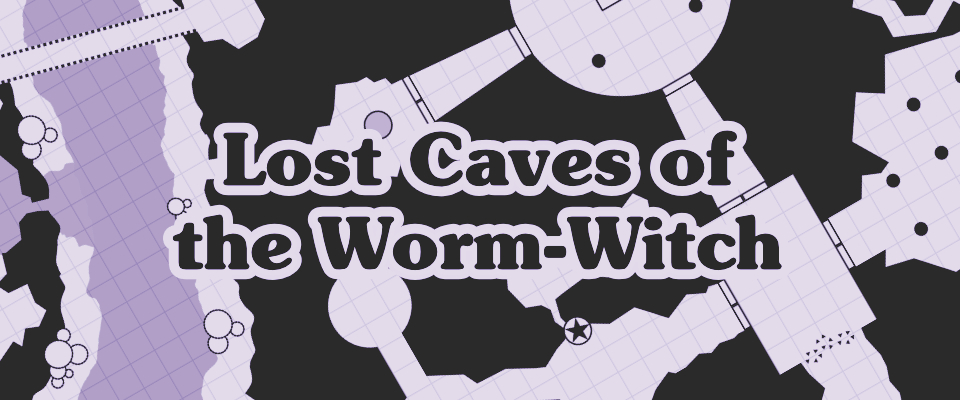 Lost Caves of the Worm-Witch
A downloadable dungeon module
HEED THE SONG OF THE ONE WHO WAS SWALLOWED
Deep in the heart of a wasteland cleaved by a sierra of ebon mountains, a young woman was unshakeable in her faith in the Great Scorpion of Khemet.
She dwelled as a scribe among the priestesses of the Scorpion Temple, chronicling tales and composing songs of the venomous faithful as they marched toward the glorious Final Age.
Then, on a night soft with chanting and prayer, a purple worm burst from the walls of the great temple, devouring the young bard.
However, she did not perish, but rather emerged from the titanic worm as an undead sorceress. Generations later, her song still echoes across the wastes, luring in mortals with the promise of faith and fortune…
***
Lost Caves of the Worm-Witch is a classic fantasy dungeon module compatible with Basic and Expert edition wargames rules. It is designed for 10,000 XP player characters.
This module is the first of twelve free adventures written as part of the year-long #dungeon23 challenge. Each adventure in this series is inspired by and contains callbacks to a different iconic dungeon module from the 70's and 80's.
Many elements of this module were procedurally generated. This module was written in a single draft and has not been edited or playtested.